SOP - your automatic system for creating and managing internal procedures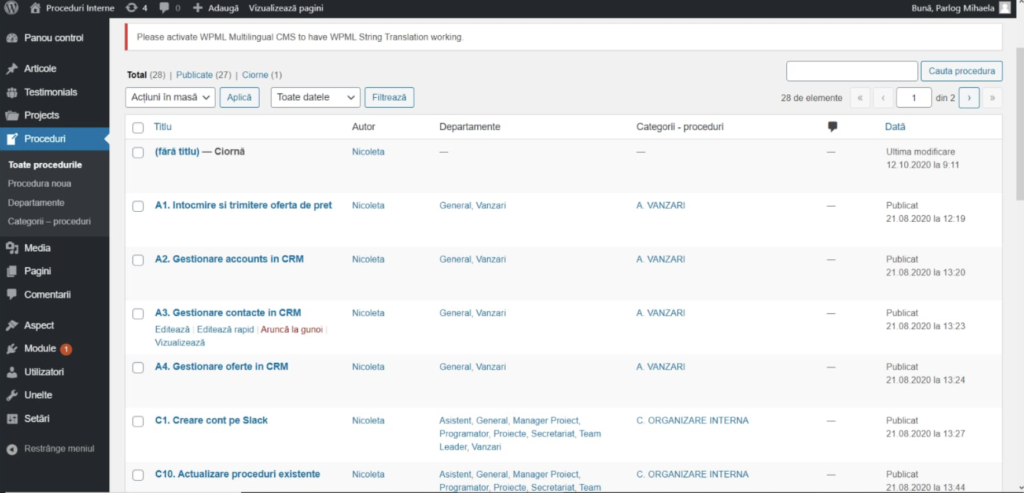 Now you can work faster, more organized, and more efficiently by automating business processes.
SOP is the procedure management solution that suits you, whether you are at the beginning of the road or your company has been in the market for a long time. Through the automation system and the pre-existing templates, SOP reduces "bureaucracy" and gives you time to focus on the success of your company.
Find our more here.